login
Centralia, IL. (ECWd) –
Update: According to WJBDRadio.com, former officer Micah Sensel has been charged in Marion County with Class 4 Felony possession of controlled substance (on Sep 10, 2019) – he posted a $500 bond and is awaiting trial. 
Centralia Police Officer Micah Sensel resigned from the department on June 17, 2019 after more than two years as a police officer.
According to public records obtained under the Freedom of Information Act, the resignation came thru a separation agreement after being placed on administrative leave on May 22, 2019. He was to be paid on administrative leave thru June 16, 2019.
Since this resignation was not part of an official adjudication, the City released the investigative summary.
According to this summary report, Sensel displayed concerning behavior while attending on-duty training, which consisted of:
The separation agreement restricted the City from providing information to prospective employers with the exception of basic employment information.
His salary was $52,383.58.
Read the report below:
.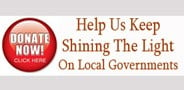 Geez, what's in the water down there? Looks like the PD is handling these things promptly and effectively, though, I would want to know his history if I were hiring him subsequent to this "separation."